We can help you make sure you order the correct replacement keys. Essentially you should search our website using the keys code which is often found on the key, key code card or lock face.
Where can I find my code / number?
In most cases the key number will be stamped on the front of the lock next to where the key enters. In some cases the number may also be stamped on the original key.

Magnum, Yale, Avocet ABS, Cisa, Iseo, Garrison and Mul-T-Lock give you a key code card to record a key cutting number for your lock (If you have lost the key code card we still may be able to help if you email us a clear image - See Section below).
Other brands such as Ultion, Apecs, Abus, Kaba and Ingersoll don't provide a key code card, but they do mark the key code on the original keys.
E-bike batteries are usually fixed in place on the bike frame using a key operated lock. Replacement keys are available for Abus, AXA and TKM branded locks which are used on a wide range of popular branded e-bikes. The code for these can be found on the face of the lock, an existing key or in the bikes on board computer. In some cases we may need the key code and an image of the original key.
The majority of roof racks, roof boxes and bike racks will have the key number stamped on the front of the locking barrel next to where the key enters. The code may also be marked on your original key or in the paperwork that original came with the rack/box.
In most cases key numbers do not exist for padlocks. Only high security premium brands such as Mul-T-Lock, Abus, etc will have a "Key code Card" or a metal code tag which came with the padlock.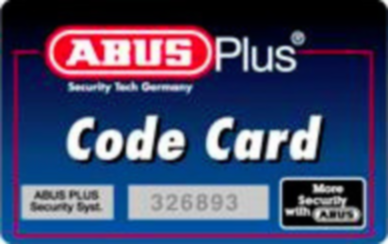 Only a small handfull of window locks use code series keys. If your lock does have a key number it will only be stamped on the key. If there is no number please take a clear and clean photo of an existing key and/or handle then email it to us. This will help us try and identify what key you require.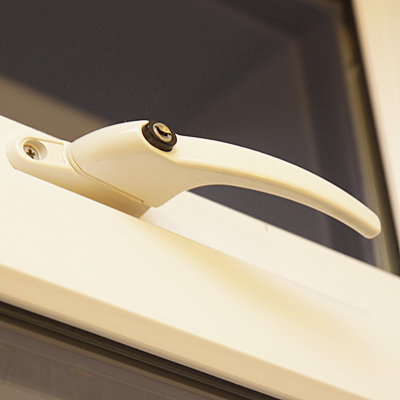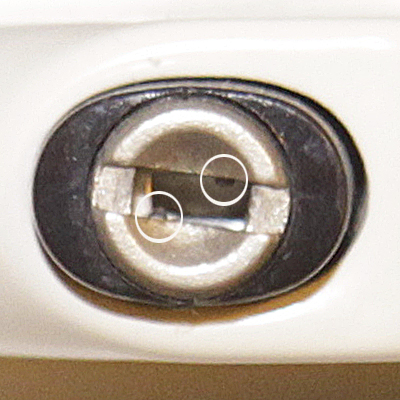 ---
Frequently Asked Questions:
What is a key code / number?
Many lock manufacturers record the cutting depths and other details to enable companies like us to reproduce keys for you without the need to replace locks.
How can you cut a key with a number only?
We purchase and maintain software databases containing billions of key numbers which transmit cutting details to our electronic key cutting machines.
Which part of the number do I give you?
Please give us the whole number and we'll work out which parts we need to cut your key.
Your web site cannot find my code, can you help?
We have access to billions of key codes / numbers, so it's impossible to put them all on our web site. Please email us with your key number and we will check if the code is in our database. If possible attach a clear and clean photo of your key too.
Do all locks have key numbers?
Not necessarily. Some locks such as front door 'Yale' type locks often don't have key numbers due to being mass-produced. Also many cheap locks and imported furniture do not have key numbers as they are imported and distributed at minimum costs not allowing for after market key service. We're not usually able to produce duck keys for you and you should visit your high street locksmith for these keys.
What if I don't have a key number?
If you don't have a key number, but you still have an existing key we may still be able to help. You should take a clear and clean photo of your key and email us for us to confirm if we can decode and make you a copy without the original.
What extra information can I provide to help identify my key?
In a lot of cases the format and style of a key code/number will tell us the type of key you require. However in some cases we may need some additional information to select the correct key for you. Please take note of further details such as lock manufacturer (Can be found on the item of furniture, lock face, spare key or a colleagues key) and what the lock is fitted to (i.e. Metal Filing Cabinet).
---